Faith In Action - Extreme Makeover: Church Edition
We want to thank all the volunteers who replaced boards, scraped, power washed, removed air-conditioners, chimneys, primed, painted, replaced shutters, built porch, prayed for safety and gave donations to a project to help our community and neighbors. Your love for God and willingness to help shows a compassion and caring for others. May God Bless our family and continue to use us in a great way to encourage others to follow Christ. Thanks to the family's wonderful spirit this job is finished and it's because of you letting God in your heart to care for others. Thank You!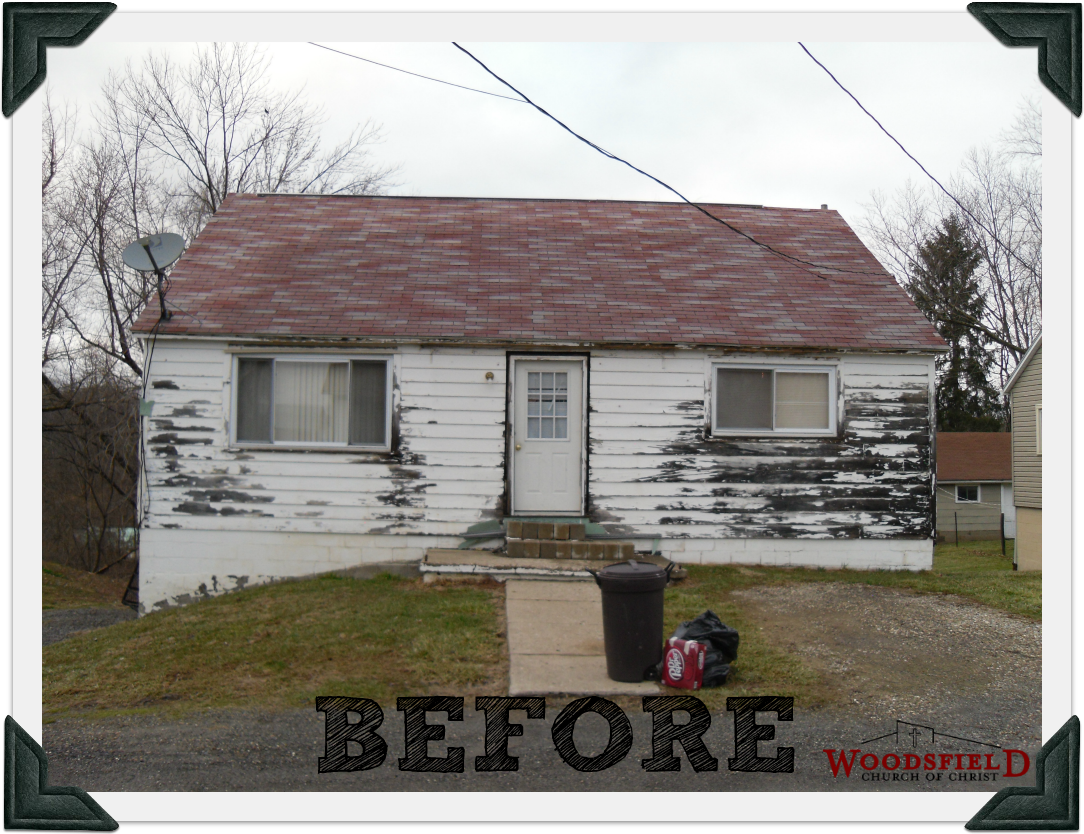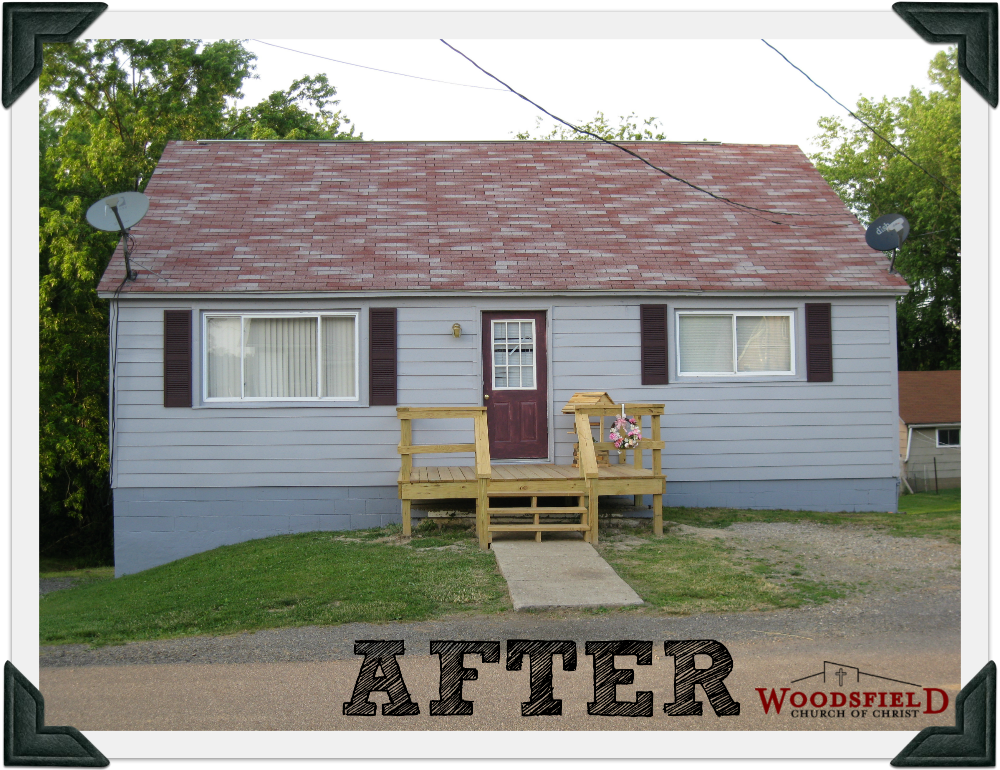 What Is It?
The members of this congregation have long been involved in service projects of many kinds hosted by various churches and schools outside of our area. This year it was decided we would concentrate our efforts right here in our own neighborhood.
What Will We Be Doing?
A member of our church family has graciously agreed to allow us to paint her house on June 1, 2013. We will meet at the fellowship building for breakfast before working a few hours in the morning. We will break for lunch back at the building, then finish up in the afternoon. That evening, the church is invited to a fellowship banquet.
What Do We Need?
Everyone. If you aren't able to help with the physical labor, we could use donations of paint, paint brushes, scrapers and the like or you may want to help in some way with food or a first aid station. Above all, we need your encouragement and prayers.
Why Do This?
This Faith In Action project can help promote unity and fellowship in our church--affording us the opportunity to work together to do something good for one of our own. This will allow the community to see the love and care we have for each other and our willingness to work together.
Prayfully, those who do not have Christ in their lives will see God's Spirit at work and will be encouraged to know more about Him.