World Bible School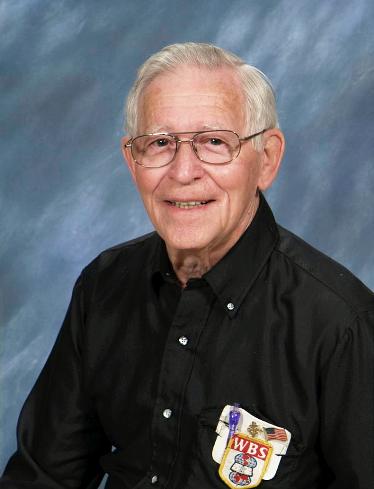 "WBS is one of the Christian brotherhood's most proven, cost-effective means of spreading the Gospel to a lost world! God uses WBS by linking a worldwide network of Christians, missionaries and churches to teach and reach truth-seekers, bringing them into God's family. Everyday Christians of all ages, equipped with WBS' Bible lessons, help teach those who want to study. They teach with printed lessons using postal mail like spiritual pen-pals. They teach with email and Web-based lessons as online friends. They provide the lessons to the students, encourage them, guide them to respond to the Gospel, and help put them in touch with loving Christians near them."
World Bible School Update
Many years ago, Brady and Louise Smith ran the World Bible School ministry. When they passed away, Mary Henthorn took over and did a wonderful job. Brother Mark Henthorn has been having health problems and it is difficult to find interest in the work of World Bible School.
This ministry has won many souls to God and the church family is to be commended for all the support and work that has been done in the past. Right now, the church will no longer be sending out any World Bible School work due to lack of interest.
In the future, the Woodsfield Church of Christ may start the World Bible School ministry up, but for now we thank all who were involved and ask for your prayers to other churches involved in World Bible School.
Sadly, Brady Smith passed away January 17, 2015. He has inspired us all and and has led countless souls to the Lord through his work with World Bible School.
Find out more about World Bible School at: http://www.worldbibleschool.net/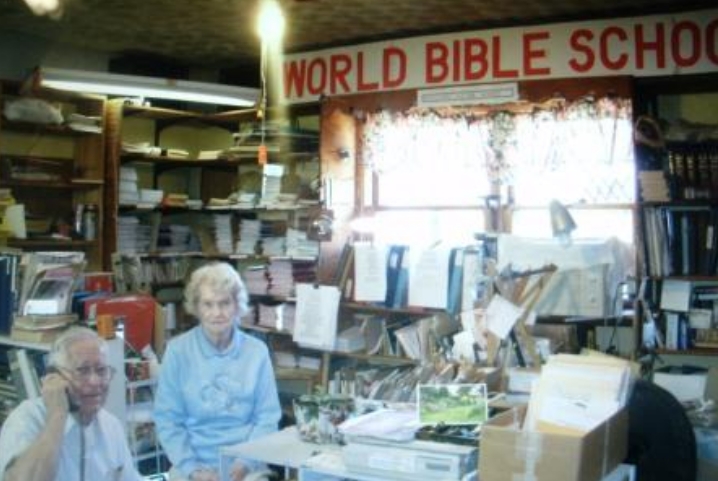 Above is the World Bible School office of Mr. Brady Smith where he and his wife, Louise, have spent many an hour nearly every day for the past three decades sorting, grading, and mailing World Bible School studies to literally thousands and thousands of students worldwide.
Brady has been our deacon in charge of World Bible School since 1980, and now at the age of 89 continues strong in this ministry. Sadly, in April of 2011, Brady's helpmate Louise passed away following years of declining health.
THANK YOU BRADY FOR ALL YOU DO TO ADVANCE THE CAUSE OF CHRIST!