The Office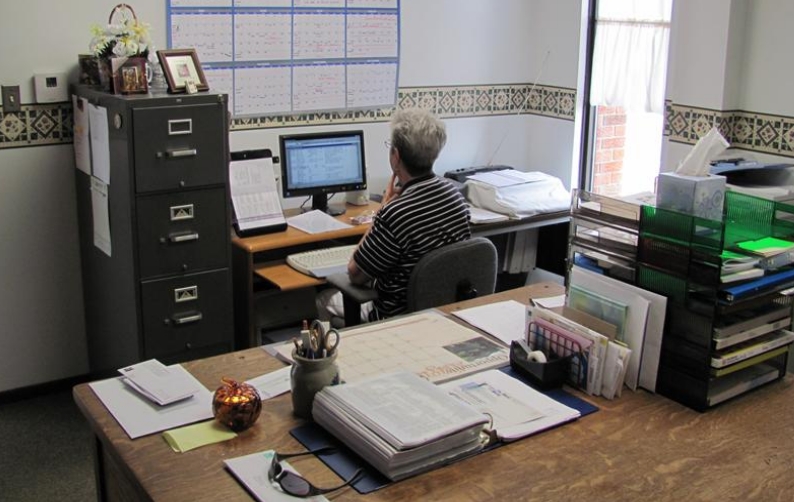 Goldie Chaplin has served as the church secretary for nearly 30 years, and does an excellent job running an office that at times seems like "Grand Central Station." All incoming calls and visitors are addressed during the week by Goldie.
Should you be interested in a Bible Study or would like a ride to church on on of our Joy Buses, please call the church office and speak with Goldie.
If you have any questions about the congregation feel free to call the office at (740) 472~5321.
Church office hours are Monday through Friday, 9:00 AM to 3:00 PM.