Ghana, Africa Mission Trip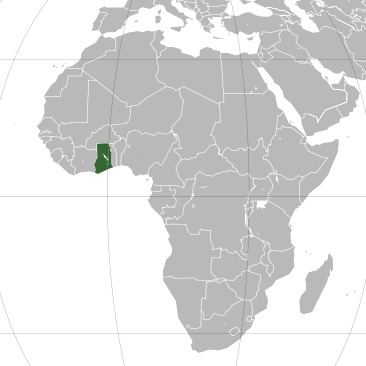 Our Sister Leah Bettinger traveled to Ghana, Africa. She traveled in a group that included Drew and Bethany Crawford, Harry Ogletree and Dr. Stephen Opoku-Duah among others. Dr. Opoku-Duah is affiliated with the Ohio Valley University and the Grand Central Church of Christ in Vienna, WV. Harry Ogletree is affiliated with the Six and Washington Street Church of Christ in Marietta, OH. Leah and her group left from Cleveland, OH and took a flight to New Jersey. From New Jersey, they flew to Frankfort, Germany and then on to Accra, Ghana. The entire flight totaled approximately 24 hours.
Leah and her group visited the towns of Accra, Kumasi and Takoradi in the African country. They also visited The Village of Hope in Accra. The Village of Hope is a Church of Christ sponsored orphanage and school. In Takoradi, the group conducted a door knocking campaign. To date, seven baptisms resulted from the campaign including the group's driver. Their travels also took them to the U.S. Embassy and Knutsford University College.
Drew Crawford had the opportunity the speak at two different congregations. Dr. Opoku-Duah translated for Drew. See the slide show of the mission below.
"Thank you so much for your overwhelming support of my Mission trip to Ghana, Africa. I greatly appreciated your monetary contributions as well as your prayers. Without your support I would not have been given the opportunity to touch the lives of the children in the orphanages and to interact with members of the churches of Christ throughout Ghana. Thanks again.
Love,
Leah"
Image source: Wikipedia.