Clothes Closet
Luke 3:11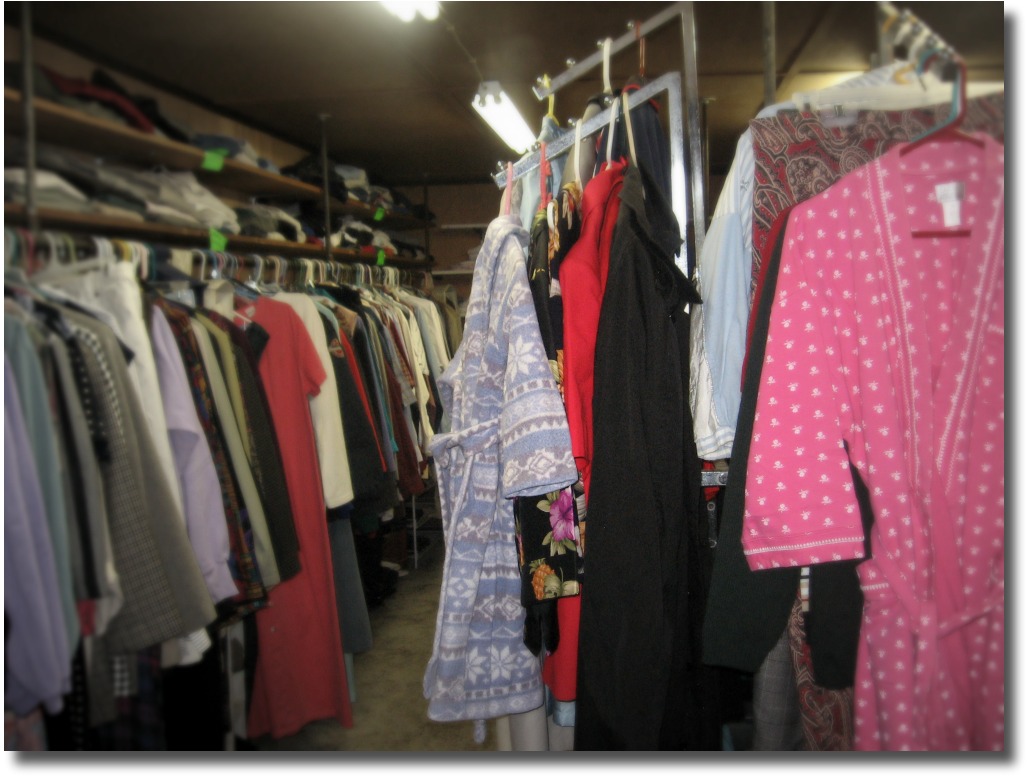 The congregation hosts a clothing give-away ministry known as "The Clothes Closet." Several very dedicated ladies take in, clean, and organize the clothing. Hundreds of free clothing items for children and adults go out the door each week.
The Clothes Closet is open every Wednesday from 9 AM to 11 AM, giving the community an excuse to visit the church and hopefully become interested in learning more about the Lord. Should you be in need of clothing, or know of a family in need, you may contact the church office to be in put in touch with the Clothes Closet.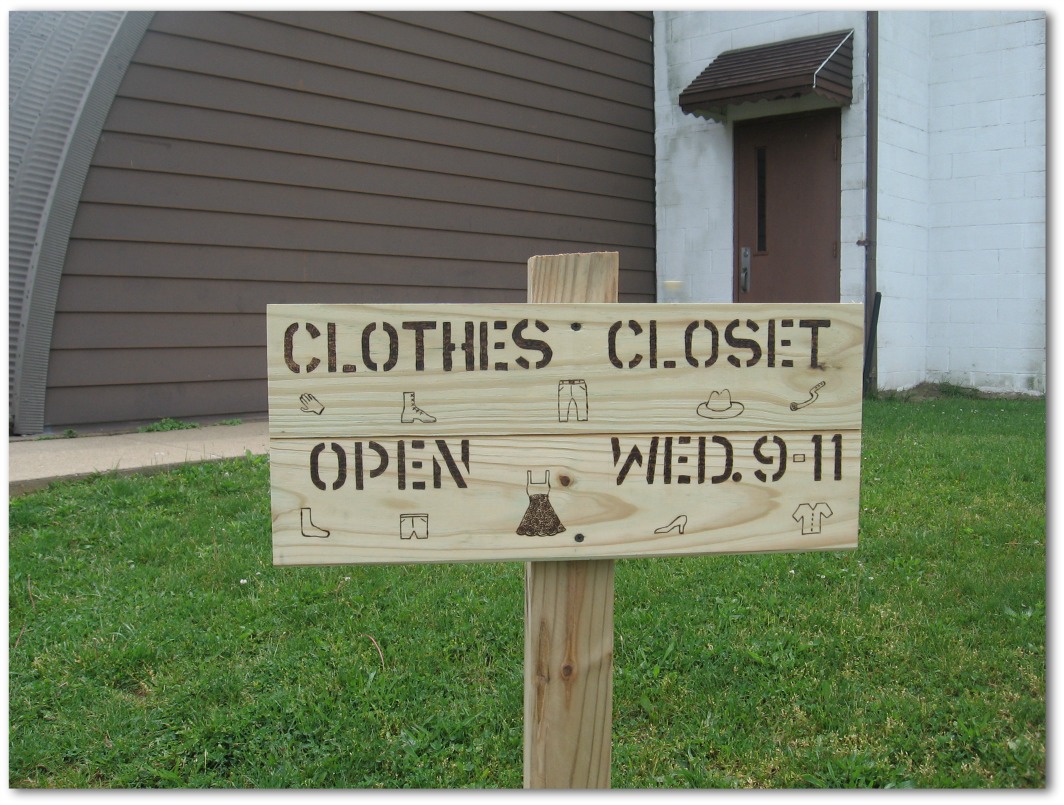 "A smile looks good on everyone."