News & Announcements
World Bible School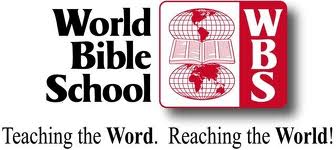 There is a tide in the affairs of men, which taken at the flood, Leads on to fortune; Omitted, all the voyage of their life is bound in shallows and in miseries. On such a full sea are we now afloat, And we must take the current when it serves, or lose our ventures.
This famous quote from Shakespeare means "take your opportunities when the tide rises, the ship floats clear of obstacles. When the full tide turns towards the sea launch your ship! Miss the moment, and you will be left behind. I believe we now have an opportune tide that begs to be taken.
First, we must have a flood of preparation: consider the timeline today! Where do we stand in relation to that timeline? At the end..meaning we benefit from all preceding progress. Decades of hard-won advances have positioned us well to surge forward.
Second, we have a flood of need. In some ways the tide has run against us for 20 years. During that period, Churches of Christ in the United States appear to decline by 1.5 % per year, while the U.S. population grew by 35%. We witness urgent needs within the church and greater needs among those suffering for lack of hearing the Gospel. . .enough of "shallows and miseries! Lord, grant us a mighty tide to lift and launch us!
Third, we have a flood of opportunity. . .here is the proof: Every 30 seconds, another person applies for World Bible School studies. Each year over 800,000 ask for printed lessons. Past studies may be slower and less convenient, opposites of what our culture wants. But please remember a small group sent over WBS intros lessons to be distributed in the schools in Ghana, to well behaved, attentive students. The Spirit was truly at work while teaching and answering the many questions of students and teachers,. The poor cannot afford access to the internet...paper is their way to learn, and they come to us by the millions! . As for the internet's rise is meteoric. Every 4 minutes, a seeker enrolls online. A recent week saw 5,800 student logging on from 161 nations. As we pay Google there seems to be no ceiling.
The tide is lifting already. . .ride the turning tide "which leads on to fortune", or let it pass, consigning ourselves to "shallows and miseries". Ten wanted something better. Two saw the reality of what God had promise and prepared for now The Bible says the difference turned out to be conquest in Canaan or death in the wilderness. Each leader made his choice. Now is our time, "there is a tide in the affairs of men" and it is flowing now. So what will it be for us? Obey or delay? Launch or languish? Decide or die'? Faith knows the right choice. Now is the time of God's favor, now is the day of salvation. 2 Corinthians 6:2
For World Bible School
Brady & W.B.S Team
---
The Reality of Hell
In Matthew 25:31-46 the Bible teaches that at the final judgment while the righteous will enter heaven to enjoy everlasting life, the wicked will go into eternal punishment. The thought of everlasting suffering is repulsive to many. No doubt this aversion lies at the bottom of much of the indifference to what the Bible teaches about hell.
Hell, despite the denials of many, is real. Sin demands it. Sin is a violation of the law of God (I John 3:4). lf there were no punishment for sin, then there could be no law for law without penalty is null and void. If there is no law, there would be no sin. That would make the death of Jesus useless because if there is no sin there is no responsibility to save anyone from it.
The reality of life after death also demands the reality of hell. Jesus taught, in Matthew 22:23-33, that there was life alter physical death. In the account of the rich man and Lazarus in Luke 16:19-31, two distinct destinies are presented, comfort for the righteous but punishment for the wicked depending on whether or not one serves God while living on earth.
Hell was not originally prepared for man. It was prepared for Satan and his angles (Matthew 25:41). Jude 6 states that fallen angels are placed in chains awaiting judgment. Yet, when men and women join the devil in his work and live in servitude to him, they must suffer the same fate that will befall him.
Hell is not contrary to the Nature of God. Many people find it difficult to accept the reality of hell because they cannot understand or believe that a loving merciful and forgiving God would create such a place and then place people in it eternally. lf no punishment were given for violation of his law, then God would not be just. Being a just God, He will reward the righteous and punish the wicked Hell is to punish the wicked.
What Hell is like. Hell is eternal. It is described that way in Matthew 25:46. In Romans 16:26, God is said to be eternal. The Holy Spirit, in Hebrews 9: 14, is also described as eternal. The same Greek word is used in all three passages. The word means "eternal, everlasting, without end, never to cease". Hell and the punishment meted out there will last as long as God forever.
Hell is a place of darkness. Jude 13 speaks of "the blackness of darkness" to which false teacher will be confined forever God is light (1 John 1:5) and the Father of light (James 1:17). Hell is described as darkness because it is the place farthest removed from God.
Hell is a place of fire. Matthew 13:42 speaks of it as a furnace of tire. Mark 9:44-45 says the tire is A never quenched Revelation 21:8 refers to it as the lake of fire. There will be no relief from its fires because Revelation 14:11 says the smoke from the fires of torment ascends forever and ever.
There is no rest there. Revelation 14:11 says the wicked will have no rest from their torment day or night. Hell is a place where there is no hope. The punishment is everlasting (Matthew 25:46) with no chance of pardon or parole.
Who will go there? As already noted, Satan and his angels will be there (Matthew 25:41, Revelation 21 :8 says the "cowardly, unbelieving, abominable, murderers, sexually immoral, sorcerers, idolaters, and all liars" will be there. 2 Thessalonians 1:7-9 says that those who do not know God and those who will not obey the gospel of Christ will be punished with everlasting destruction. In short, all sinners who choose to remain in their sin will be found in hell.
Why people will go there. People will not be in hell because God wants them to be there. His desires that all be saved (1 Timothy 2:1-4). They will not be there because God cannot save them. God is all-powerful and the gospel, His power to save (Romans 1:16), can save to the uttermost. God sent His Son into the world so that all might have salvation (John 3:16) and He has extended His invitation to all who would come to him (Matthew 11:28-30). If a person ends up in hell, he is lost by his own free choice. He has no one to blame but himself. Many see no need to be interested in spiritual things and are indifferent to the pleas of the gospel. Others refuse to obey the gospel or submit to the will of God. Some refuse to believe. Others just love sin more than righteousness. Some, though once obedient become unfaithful in service.
Conclusion. Hell is real. The suffering of it is waiting for the sinful. You can escape the torment found there by giving obedience to Christ now. He will wash away the guilt of your sins and grant you hope of a life of eternal bliss in His presence.
---
Fishing At Broken Timber
On July 14, 2013 the family was invited to Broken Timber Outdoor Education Center following morning worship. The Joy Buses drove down and all the children were served food, taught safety fishing, and had a fishing contest at the pond. Broken Timber and the Ohio Division of Wildlife provided the fishing poles for ages 6 thru 16. There were a over 100 people and a total of 63 children in attendance and 88 or so fish were caught in 1.5 hours. Thanks to all that helped. May God be honored with your compassion to share the love of Jesus with others.
---
Magi Project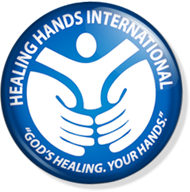 The mission of this project is to make a God impact on children in Honduras Dominican Republic, Romania, and Texas/Mexico. It is a box filled with a simple message of God's love. The program allows Christians to experience the blessing of giving, while partnering together with local churches and enhancing opportunities in their communities to share the good news of Jesus Christ.

Suggested items are: Hygiene items like mild bar soap, tooth brush, (no shampoo or conditioner), toothpaste, comb, wash cloth, band aids (place in a plastic bag) and brushes.

Clothes: age appropriate size T shirt, ball caps, underwear, flip flops, caps, and dresses.

Candy: gum, individually wrapped hard candy (no chocolate), please pack in Ziploc bags.

The church will provide Bibles and containers to send gifts in. Feel free to send school supplies and personal notes, sun glasses, necklaces, earrings, toys, flashlights with batteries. Do not send toy guns, knives, war-related items, perishable food items, medicines, used items, fragile items, mouth wash or nail polish remover.

If you are interested in helping with this years Magi Project please sign the sheet in the foyer. Thanks for all your compassion to help others.
---
India Church Building Progress
The work continues on the church building in India. Follow the progress.
http://woodsfieldchurchofchrist.org/missionaries/progress-journal-new-church-building-in-india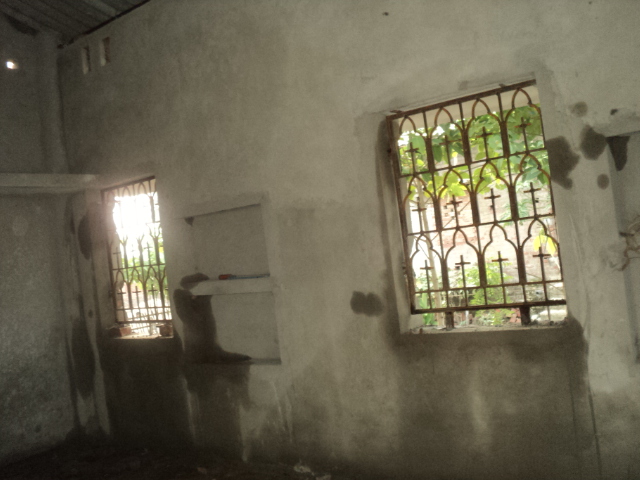 ---
My Pop Is Tops Contest
Erica Brown won the "My pop is tops contest". All the children who wrote essays did a wonderful job. Their love and appreciation to fathers was more than words could describe. We fathers have an awesome responsibility to show our children that our Heavenly Father is always first in our lives and that personal connection between God and us is seen and heard by reading God's word, praying with our kids, bringing them to worship God and living a life that honors our Heavenly Father.
---
Happy Father's Day
We wish all the dads a Happy Father's Day. Each father has a responsibility to lead his child or children to the Lord. A child sees his dad reading the Bible. A father is a good example in speech and action toward his children. Children know if dad acts one way at home and another way at the church building. Good fathers discipline when needed. Jesus needs to shine in each father while at work or home.
We encourage our fathers to be the best you can, but we know that we are not perfect. Dads make mistakes and have bad days. Thank God that He forgives and lets pray that each dad continues to put God first in his life so they can be the spiritual leaders God intended them to be. To all the fathers we thank you for bringing your family to worship the one and only living God. Let's continue to train up our children in the way they should go. When it's all over, the only thing that count is your soul. Thank you dads for showing your family the importance of being at worship. Have a Happy Fathers Day!
---
Progress In India
The work continues on the church in India. Please continue praying for this endeavor. See the updated pictures of the work here.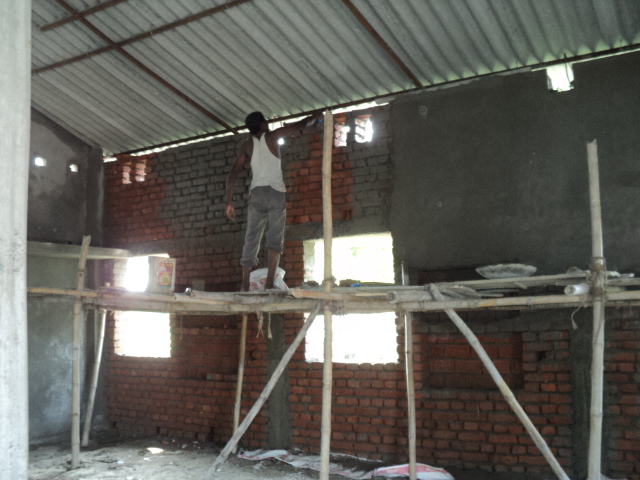 ---
A Father's Request
Lord, help me to be
A father in your sight,
Who trains his children
In what's wrong and right.

I know I can't do it
All on my own;
I am relying on You
To help me lead my home.

The Evil One will try
To steal their heart,
But with proper training
I pray they won't depart.

I want to be a father
Who is loving and true;
One who fully knows
He is accountable to You.

J.J. Turner
---